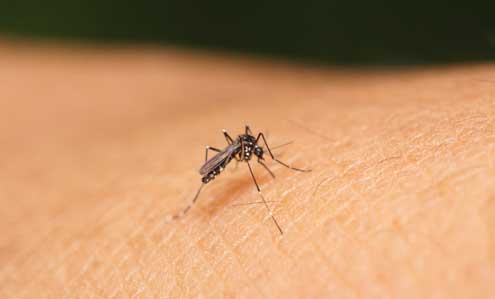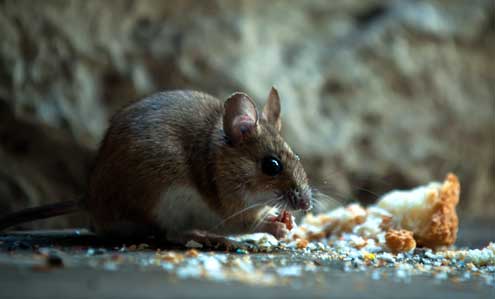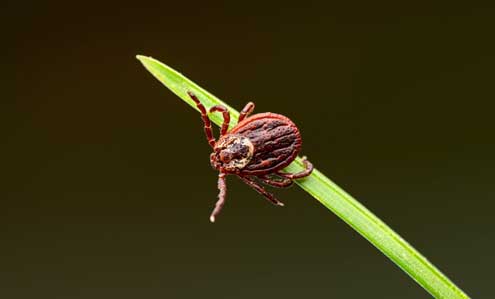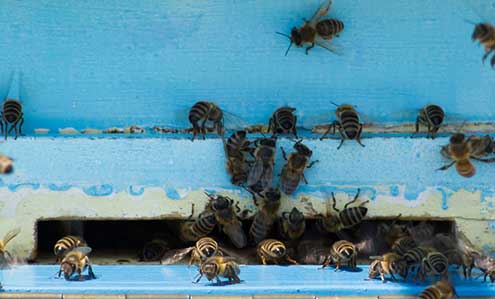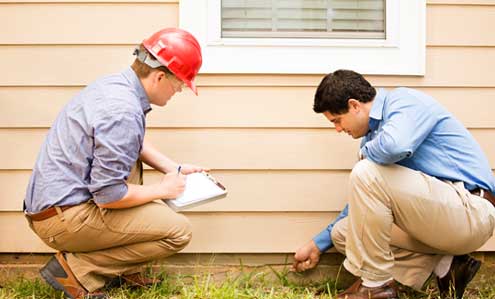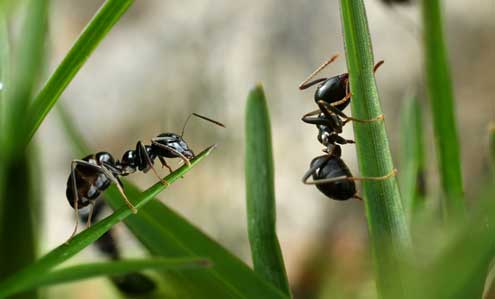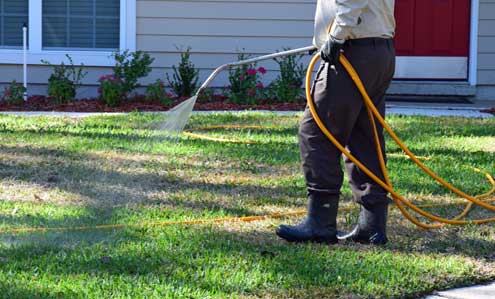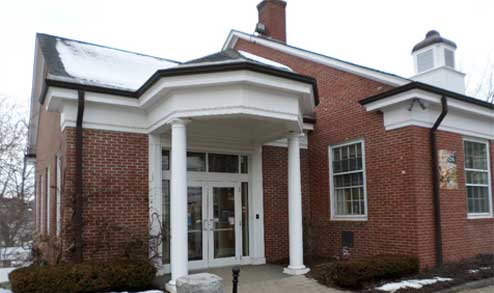 Click Arrows to Scroll Images
---
We Specialize in Tough Pest Control Problems
Why Settle For Inferior When You Can Call Superior?
207-467-3450

---
Read reviews from our satisfied customers and submit your own!
Read Our Customer Reviews
"We're in the process of switching our customers to Superior Pest after suffering with the other national companies for so long. It's great to have someone who is local and the most experienced in the state taking care of our properties."
– Pete Rist
Kennebunk Property Services Inc.
"Superior Pest had been the best company to deal with. They are small and you get to talk to an actual person and the response time for the issues are very quick. They have a great deal of knowledge where pest control is concerned and prices are reasonable too. I will definitely use them again!!"
– MB
Kennebunk, Maine
"Your company is like working with the "Best of the Best!""
– PD
Wells, Maine
"It has been great to work with Superior Pest. You get to speak with a real - LOCAL! person on the phone. They respond quickly, accommodate our schedule and get the job done. We are so happy that Ted is back in business!"
– CC
Kennebunkport
Add Your Review by Clicking on a Review Site Below



Superior Pest Service Arundel, Maine
12 St. Amand Drive,
Arundel, ME 04046
(207) 467-3450
Fax: 207-467-3415
info@superiorpestservice.com
Arundel ME Office Hours
Monday - Friday
7am - 6pm
Saturday
On Call Service
Sunday
On Call Service
Holidays
On Call Service
Request a FREE Pestimate Today!
---
Directions
Click for directions to Our Southern ME Office in Arundel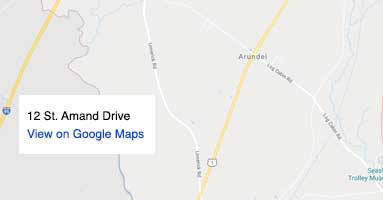 ---
About Superior Pest Service, Arundel ME
---
Superior Pest Service is a private family owned Maine business. My father, Eli St. Amand, founded our original family business known as The Atlantic Exterminating Company in the 1960's and subsequently retired in 1984. For the next 30 years, our continued growth included expansion throughout New England and a name change to Atlantic Pest Solutions. We sold that company in December 2012 and I was able to take a step back and reflect upon what great experiences we had, learn from mistakes that we had made, and cherish accomplishments we had achieved.
I'm proud to say that we're back! Superior Pest Service was launched with a focus and commitment on serving our local Southern Maine communities. As noted on our Mission statement, "Our Mission is to provide a service approach that minimizes the impact on the environment and is administered by professionally trained technicians ready to work with you to resolve and manage your pest problems in a timely manner and at a fair rate. We are committed to being accessible, flexible, and trustworthy and value a strong working relationship with our clients, vendors, and peers".
In our world, Superior Pest Service is not just a name – It's the way that we strive to do business!
We appreciate your consideration and are prepared to earn your business. Please don't hesitate to call or contact us today – it would be our pleasure to serve you!
– Ted St. Amand President & Owner
Pest Control Services

Superior Pest Services technicians have the experience, knowledge, and training to provide you with exceptional residential and commercial pest control services.  Our comprehensive residential and commercial pest control programs provide you with the protection and peace of mind you deserve.  Multiple pests? No worries! Superior Pest Services technicians are trained to identify and solve your pest problems.

Our Approach To Pest Control & Pest Management Programs

Superior Pest Services offers a variety of programs to help with residential general pest management. We know a "Back to Basics" approach is the most effective in dealing with any pest that may find its way onto your property. As a result, we:

Inspect the premises
Identify the pest, pest damage, and conditions favorable to pest infestations
Determine the extent of the pest problem
Develop and discuss corrective action
Implement appropriate corrections
Evaluate performance

Most importantly, our work won't begin until you are comfortable with our plan. Whether it's insects, pests, or rodents in your home, warehouse, or restaurant, our staff is trained to identify and solve your pest management problems at a price you can afford.

At Superior Pest Services we'll show you how our integrated pest management techniques can help you eliminate pests while minimizing risk to human health and environment. Call 207-467-3450 or request your Pestimate today!
Residential Pest Control Services

We will work with you to implement integrated pest management practices for all pests including Mice, Ants, Mosquitoes, Ticks, Wildlife, and Wasps.  We'll use our "environmentally conscious" approach to Locate and identify strategic areas of the property, initiate low impact actions and preventative maintenance, monitor proactively for pests, implement customized changes as needed, and treat (apply pesticides) only if necessary.  Whether it's for your home or business, we have the flexibility to design a customized pest control program to meet your needs and protect your property.

Multiple pests? No worries! Superior Pest Services technicians and are trained to identify and solve your pest problems. Our Superior Pest Plan is backed by a one year warranty with coverage that includes a variety of common pests. The plan includes a minimum of 4 seasonal visits per year to inspect and monitor for pests and administer treatments as needed.

With our Superior Package Plan you're protected against:

Asian Beetles
Bats
Beaver
Bed Bugs
Boxelder Bugs
Carpenter Ants
Carpenter Bees
Carpet Beetles
Centipedes
Chipmunks
Clothes Moths
Clover
Cluster Fly
Cockroaches
Crickets
Earwigs
Fleas
Flour Beetles
Fox
Fruit Flies
Grain Beetles
Grain Moths
Ground Bees
Ground Beetles
Halloween Beetles
Hornets
Lady Bugs
Larder Beetles
Mice
Millipedes
Moles
Mosquitoes
Pavement Ants
Pharaoh Ants
Pillbugs
Powder Post Beetles
Rats
Rice Weevils
Sawtooth Grain Beetles
Silverfish
Snakes
Sowbugs
Spiders
Springtails (Snow Fleas)
Squirrels – Flying, Gray, And Red (Trapping Program)
Termites
Voles
Wasps
Western Conifer Bugs
Wood Roaches

Why settle for inferior when you can call Superior? Get a Pestimate now!
Commercial Pest Management

Superior Pest Service offers a complete array of commercial pest management services. We have the flexibility to design a customized program to meet your needs and protect your property. Whether it's one time service or monthly maintenance and preventative visits, we'll put together a plan that's logical, affordable, and effective! Superior Pest Service will work with you every step of the way to create a pest-free environment. Say good-bye to rodents, wildlife, bed bugs and more! Call 207-467-3450 or request a commercial pest control quote now!
Wildlife Management for Pesky Pests

Problems with: Squirrels? Bats? Skunks? Raccoons? Chipmunks? Birds? That means a problem for your home or business. These are just a few of the many animals that can cause damage and trouble, and require specialized methods of wildlife animal management.

Superior Pest Service's Animal Damage Control (ADC) licensed technicians bring the training and skills necessary to trap or remove any pest. We also provide exclusion and repair services to "build out" these types of pests to prevent future infestations. Call 207-467-3450 or request your Pestimate today!
Cleanup & Repair from Pest Problems

Pests can cause a great deal of damage and it is always a good idea to repair openings after a rodent or animal infestation. Removing all traces of the infestation is the best way to ensure that it will not recur. Call 207-467-3450 or request a quote now!