---
A Property Assessment is Part of Planning Your Tick or Mosquito Treatment
Superior Pest Service will schedule a property assessment, at your convenience, in order to assist us in planning your mosquito or tick treatment. Our assessment will be based upon the criteria and fundamentals of Integrated Pest Management (IPM). Only a Licensed applicator will conduct the assessment.
The outside property inspection will consist of identifying potential breeding sites, source reduction, and available options to obtain mosquito and tick management.
Superior Pest Service adheres to and enforces all applicable state laws and pesticide regulations set forth by the Maine Board of Pesticides.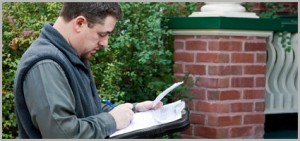 ---
Why Settle For Inferior When You Can Call Superior?207-467-3450