---
Superior Pest Service offers on-going programs for managing mosquitoes and ticks on your property. With concerns about Lyme disease, Eastern Equine Encephalitis (EEE), and West Nile virus (WNV), managing the mosquito and tick populations is of the utmost concern to many of our customers. We provide Customized Comprehensive Programs to manage the mosquito and tick population on your property.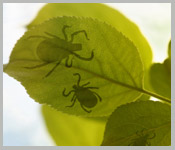 After years of experience, we know a "Back to Basics" approach is the most effective in managing Mosquitoes & Ticks. Towards that end, we will:
Inspect the premises
Identify the conditions favorable to mosquito or tick infestations
Determine the extent of the mosquito or tick problem
Develop and discuss corrective action
Implement appropriate corrections
Evaluate performance
Mosquitoes and tick control programs usually requires several treatments spaced out at specific intervals (mosquitoes every three to four weeks, ticks every 8-10 weeks).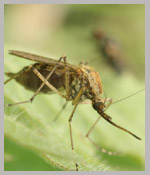 Take back your yard from mosquitoes and ticks!
Our staff is trained to identify and solve your pest problems at a price you can afford. Serving York and Cumberland counties.
---
Why Settle For Inferior When You Can Call Superior?207-467-3450